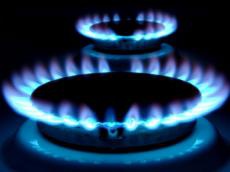 By AzerNews
Azerbaijan's state energy company SOCAR set a limit on the free use of natural gas for religious facilities belonging to all religious denominations operating in the country.
The maximum limit was set at 5,000 cubic meters per year, Azerigaz Production Association told Trend Agency on March 27.
The Association is engaged in the distribution and sale of gas in Azerbaijan's territory.
In fall 2013, President Ilham Aliyev issued an order under which the supply of natural gas for the heating systems of all mosques, churches, and other religious facilities in Azerbaijan was to be free of charge.
Gratuitous gas supply to religious facilities has been implemented since 2014.
"Gratuitous gas supply is carried out only to those religious facilities that have passed the state registration," Azerigaz said.
The production association's estimations show that the annual gas consumption of the religious facilities stands at 1,953 cubic meters.
"However, the limit set at the level of 5,000 cubic meters is due to the fact that some facilities use more gas, and some less. If the facility exceeds the limit, it should pay for the additional gas," Azerigaz noted.
The number of religious communities registered in Azerbaijan stands at 588.
Earlier, SOCAR decided to supply free gas to Georgia's religious facilities for a year beginning from November 2013.
The appropriate memorandum was signed during a meeting of SOCAR Head Rovnag Abdullayev and Georgian Patriarch Catholicos Ilia II on October 19.
"Georgian Energy Minister Kakha Kaladze asked SOCAR to find a way for supplying gas to Georgian religious organizations at a discounted price. We renegotiated the terms and made ??a decision on gas supply to all religious facilities in Georgia free of charge for a year under Azerbaijani President Ilham Aliyev's instruction," Abdullayev said.