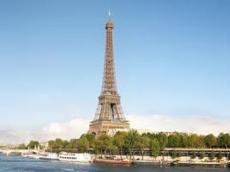 The new French leadership will change its position on the issue of Turkey's accession to the EU and support Ankara, Milliyet newspaper said on Friday, citing a diplomatic source.
According to information, French Foreign Minister Laurent Fabius will inform his Turkish counterpart on the new position of France and discuss details of the matter during the International Conference on Security Policy to be held in Germany on February 2.
Relations and cooperation between Turkey and the EU began with the signing of an agreement in 1964 in Ankara. The EU announced that the Copenhagen criteria set in 2002 is the key to Turkey's EU membership. Turkey carried out large judicial and political reforms under the criteria. Since 2005, the sides began formal discussions regarding Turkey's entry the EU.




/Trend/