Azerbaijan's Court of Grave Crimes today continued the trial of the 26-member gang led by Haji Mammadov, former high ranking official of the Interior Ministry Crime Investigation Department.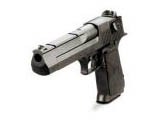 Defendant Musa Dabuyev asked questions of public prosecutors and lawyers. He said Haji Mammadov informed him about the venue and date for murdering country's chief criminalist Rovshan Aliyev.
Answering the questions on the kidnapping of Zamira Hajiyeva, International Bank of Azerbaijan Managing Staff chief Jahangir Hajiyev's wife, Dabuyev said the operation was discussed a month before.
"I did not prepare for the kidnapping. We only discussed the operation. I was not informed of Jahangir Hajiyev's work. Haji told me that it will be solved in two days. He faced pressures, therefore, he had to do that. But he did not tell me who ordered this kidnapping," the defendant said.
Dabuyev said he does know who ordered the murdering of Rovshan Aliyev.
"Nizami Abdullayev and I were against killing Rovshan Aliyev. Haji got furious saying 'you think I want this?'," he said.
Answering to the question of Adil Ismayilov, lawyer of Zakir |Nasirov, former chief of Crime Investigation Department, Musa Dabuyev said he did not Zakir Nasirov till the trial.
Public prosecutor declared some contradictory nuances regarding Musa Dabuyev's testimonies. He said Dabuyev's testimonies to the preliminary investigation do not coincide with those given upon the trial. The public prosecutor solicited for clarifying his testimonies. Judge Ali Seyfaliyev satisfied his solicitation.
The trial will continue today, APA reports.