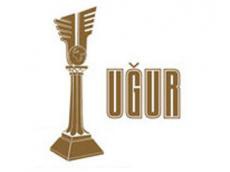 Annual UGUR National Award will be held in the Jumeirah Bilgah Beach Hotel on April 24. The laureates of the award this year will be 30 companies and brands implementing own activity both in Azerbaijan and abroad. The companies establishing the new image of the national business will be represented in various nominations of the award.
It's noticeable that the «UGUR» was constituted by the Consulting & Business magazine in 2000. UGUR is the first award in Azerbaijan in the economy and business sector conferred to businessmen as well as state and social figures for participation in development and strengthening the national economy, establishment of new places for employment and improvement of welfare of each country.
The award is aimed to promotion of strengthening and development of business in Azerbaijan and involvement of investments to the economy as well as increase of reputation and compatibility of the laureate companies.
/
Today.Az
/