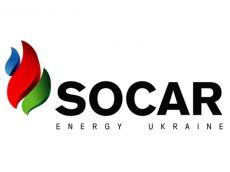 By Azernews
By Sara Israfilbayova
Azerbaijan's energy giant SOCAR will additionally extract from 2,900 to 3,650 tons of oil annually thanks to the commissioning of two new wells on the onshore field Saadan.
The company reported that daily debit of the wells is 4-5 tons of oil. Drilling was carried out till the productive reservoir "Govundag Maikop".
The Saadan deposit is located on the territory of the Caspian-Guba oil and gas area. The field is being developed by the Siazanneft oil and gas production company, which is a part of Azneft.
The geological exploration work in this region started in 1939 on the basis of detailed geological survey and industrial oil and gas content of the Maikop deposits was first discovered in 1942. Later on several oil fields have been discovered on the Chandar-Zorat, Siyazan-Nardaran, Saadan, Amirkhanly, Zagly and Zeyva areas with total length of more than 50 km.
The forecast for oil production in the country in 2017 stands at 39.797 million, while the figure is 3.7 percent lower than the index of 2016.
SOCAR includes such production associations as Azneft (the enterprises producing oil and gas onshore and offshore), Azerikimya (the chemical enterprises) and Azerigas (distributor of gas produced in the country), as well as oil and gas processing plants, service companies, and the facilities involved in geophysical and drilling operations.
SOCAR participates in joint ventures (including ventures in Georgia and Turkey), consortia, and operating companies established with SOCAR's participation.