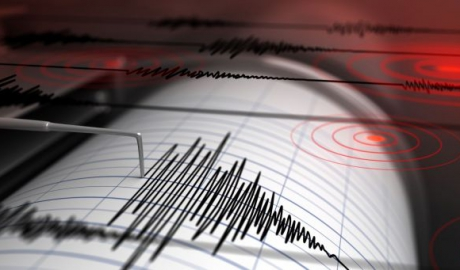 By  Trend
An earthquake measuring 4.5 on the Richter scale shook Iranian western province of Kermanshah on May 22, morning.
The tremors occurred at 5:01 local time (UTC ?+4:30), according to a report from the seismography center affiliated with Tehran University Geophysics Institute, Iran's state-run IRINN TV reported.
The earthquake's epicenter was located at a depth of 10 kilometers underground and near the city of Ezgeleh.
There was no immediate report on possible casualties or damage.
Iran sits astride several major faults in the earth's crust and is prone to frequent earthquakes, many of which have been devastating.
A 7.2 magnitude earthquake jolted the Kermanshah province last November killing about 600 people, leaving even more injured.
The earthquake destroyed a big number of residential units in the urban and rural areas of the province.