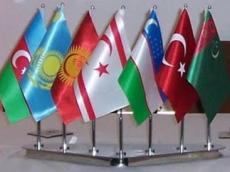 Baku will host the plenary meeting of the Parliamentary Assembly of Turkic Speaking countries (TurkPA) this summer, Deputy Chairman of the Commission on Economic, Trade and Financial Affairs of TurkPA and Azerbaijani MP Sevinj Huseynova told
Trend
on Feb.11.
The issues discussed at the third meeting of the commission in Baku on Feb.11, as well as the adopted decisions are in preparation for the upcoming TurkPA plenary meeting, according to Huseynova.
The fourth meeting of the TurkPA Commission on Economic, Trade and Financial Affairs will be held in Kazakhstan in the second half of 2014, the MP said.
TurkPA is a parliamentary union of Azerbaijan, Turkey, Kazakhstan and Kyrgyzstan.