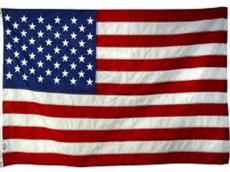 A book on the Nagorno-Karabakh conflict has been published in the United States.
Titled the Right to Self-Determination in the South Caucasus: Nagorno-Karabakh in Context, was written Bahruz Balayev, an Azerbaijani living in New York.
A preface to the book is written by Thomas Goltz, a professor at the University of Montana and the author of Azerbaijan Diary book, and Law Professor Siegfried Wiessner.
The book reviewed the notions of self-determination and territorial integrity in the context of the Caucasus region. The author analyzes the legal status of the Nagorno-Karabakh conflict and draws attention to the Soviet psychology and the legal consequences of Armenia`s aggression policy.
*****
The Columbia University School of International and Public Affairs (SIPA) will host a presentation titled "The Nagorno-Karabakh Conflict: Atrocities, Refugees and Collective Memories".
The event will feature a new documentary film screening and talk by Thomas Goltz on the 1992 Khojaly Massacre carried out by Armenian forces against Azerbaijani civilians.
The presentation is co-organized by the European Student Association (ESA) at SIPA, student groups at Columbia University School of Social Work, members of AYNA Network, in collaboration with the Humanitarian Affairs Working Group, Azerbaijani-American Council (AAC), Azerbaijan Society of America (ASA).

/AzerTAc/