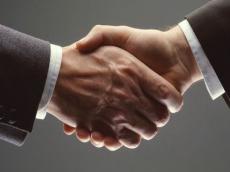 By Azernews
By Amina Nazarli
Baku will offer a package of investment projects to Jordanian companies at the upcoming meeting of the Azerbaijan-Jordan intergovernmental commission for trade, economic, scientific and technical cooperation.
The next meeting of the Commission is scheduled for late November, a source told Trend on September 8.  The previous meeting of the Intergovernmental Commission was held in Baku in 2011.
In May 2017, the Jordanian government proposed to intensify the work of the bilateral intergovernmental commission for trade, economic, scientific and technical cooperation with Azerbaijan after a six-year break.
The sides plan to discuss the prospects of expanding economic and trade cooperation, creating joint ventures, as well as hold a business forum with the participation of businessmen of the two countries.
The two countries may develop cooperation in agriculture, tourism, ICT, pharmaceutics and other spheres. Jordanian companies intend to expand their participation in pharmaceutical and agrarian markets of Azerbaijan.
Jordan recognized the independence of Azerbaijan in 1991. Diplomatic relations between the countries were established in February 1993. The embassy of Azerbaijan in Jordan was opened in March 2006, the Jordan embassy opened in March 2007.
Today the products of more than 10 Jordanian companies, involved in food, pharmaceutical and other industries, are present in the Azerbaijani market.
The Azerbaijani side intends to attract Jordanian companies to the investment projects.
More than 30 Azerbaijan-Jordan intergovernmental and interdepartmental agreements have been concluded since 2006, covering a wide range of issues of interaction in various sectors.
The Jordan Kingdom relates to Azerbaijan as reliable economic and political ally. Jordan repeatedly voiced intention to activate ties with Azerbaijan, which turns recently to the leading country in South Caucasus and to invest heavily in economy of the country.
The trade turnover between Azerbaijan and Jordan amounted to about $5.8 million in January-July 2017, which is by 78.5 percent more compared to the same period of 2016, according to the Azerbaijani State Customs Committee.