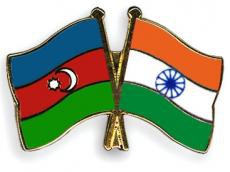 By AzerNews

Azerbaijan and India are planning to set up a joint working group in the field of energy (hydrocarbons).
The decision to establish the group was made at the third meeting of an intergovernmental commission in India on trade-economic and scientific-technical cooperation between the two countries.
Azerbaijan's delegation was led by country's Ecology and Natural Resources Minister Huseyngulu Bagirov.
Addressing the event, India's Commerce and Industry Minister Sudarsana Natchiappan, called for acceleration of the working group formation.
During the meeting, the two sides agreed to expand cooperation in the field of alternative and renewable energy, oil and gas industry, chemical industry and pipeline projects.
India is represented in Azerbaijan's oil and gas sector by ONGC Videsh Company. The American "Hess" company has agreed to sell its stake in the major oil and gas projects in Azerbaijan to the Videsh. The corporation announced that it completed the sale of its stake in the "Azeri-Chirag-Guneshli" and Baku-Tbilisi-Ceyhan projects in March, 2013.
Under the deal, "Hess" sold 2.72 percent of the stake in the ACG project and 2.36 percent in the BTC pipeline project for $1 billion.
Production at Azeri-Chirag-Guneshli oil field, located about 100 kilometers east of Baku in the Caspian Sea, was launched in 1997. Participants of the project to develop Azeri-Chirag-Guneshli are British Petroleum (operator - 35.83 percent), Chevron (11.27 percent), Inpex (10.96 percent), AzACG (11.6 percent), Statoil (8.56 percent), Exxon (8 percent), TPAO (6.75 percent), Itocu (4.3 percent) and ONGC Videsh (2.72 percent).
The trade turnover between Azerbaijan and India amounted to $1.1 billion by the end of 2013, which was 41.4 percent less than 2012.
Some $49.6 million of the total trade turnover between two sides fall to Azerbaijan's imports, while in 2013, India imported goods from Azerbaijan amounting $1.09 billion.