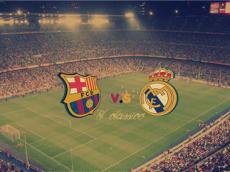 The Professional Football League has confirmed that the 'clasico' at the Camp Nou will be played on Saturday 26th October at 6 pm, as already announced yesterday by the President of the Clubs Association, Javier Tebas.
The last league 'clasico' was played at 4 pm and this time it will be two hours later at the Camp Nou stadium.
This timing will ensure the Barcelona vs. Real Madrid game receives large viewing figures in both Asia and America, the two markets with the most potential followers of Spanish football.



/Marca/