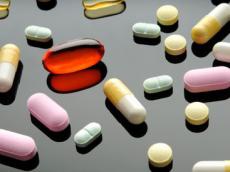 By AzerNews
Azerbaijan's Health Ministry has proposed setting uniform prices of medicines across the country. A project drawn up jointly with the Ministry of Economic Development has been submitted to the Cabinet of Ministers, Deputy Health Minister Elsavar Agayev said on September 12.
Agayev said Azerbaijan could use Turkey's and Austria's experience in this field.
"Work on this will probably start in the near future and drugs will be offered at same prices in all pharmacies across the republic," he said.
Agayev had said in a February interview that uniform pricing will apply to vital medicines first.
"As it is in Europe, a particular medicine will be offered at the same price everywhere, no matter what region it is," he said.
The issue will be regulated by law, and Azerbaijan will choose countries with cheap and high-quality medicines as a model to follow, he said.