Conference on the subject "Reforms in educational system of Azerbaijan" held in UNESCO. According to the information given to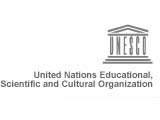 APA from the Ministry of Education, in the conference due to last till 9 July the Education Minister Misir Mardanov, department chief of the ministry Farzali Gadirov and rector of "Khazar" University Hamlet Isakhanli take part. Permanent representative of Azerbaijan to UNESCO Eleonora Huseynova, section leaders of UNESCO structure, series of international organizations located in Paris and education experts of European institutes have joined the conference.
Education Minister Misir Mardanov will deliver lecture on "Azerbaijan education system: real situation, problems and reforming directions", F.Gadirov "Development of general secondary education in Azerbaijan", H.Isakhanli "reforms in high education system of Azerbaijan" in the conference.