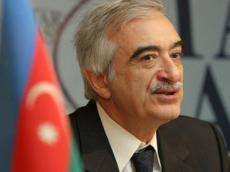 Azerbaijan is ready to introduce a visa regime with Russia if the neighboring country makes such an initiative, Azerbaijani Ambassador to Russia Polad Bulbuloglu told media today.
"I do not think this is a serious problem," he added. "Today, citizens of both countries visit Azerbaijan and Russia with foreign passports."
According to the ambassador, he officially said this to the Russian side.
"If Russia makes such an initiative, Azerbaijan will rapidly consider and resolve the issue," he added.

/Trend/