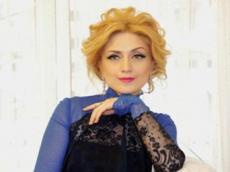 By AzerNews
Famous Azerbaijani designer Gulnara Khalilova is going to represent Azerbaijan in "Silk Road".
The third Eurasian International Festival will be held at the exhibition center of International clothing town Dehui in Urumqi in September 2-7.
The stylish event is co-organized by People's Government of Xinjiang Uygur Autonomous Region (XUAR), People's Republic of China (PRC), and China's Textile Industry Association; and itsexecutives are the Commission of Economy and Informatization XUAR Women's Federation and the People's Government of Urumqi, and its assistants are the respective authorities of the PRC and the (XUAR) and the Clothes Association (haberdashery) (XUAR).
Khalilova has already gone to China with her creative team, where she will demonstrate her peculiar handmade knitted dresses and national and evening dresses.
The Eurasian International Festival aims to promote cooperation between Asia and European regions.
The festival guests will also enjoy a series of events such as a conference devoted to Chinese clothing and textiles, Asian and European fashion week, presentation of new fashion industry cooperation exchanges, national brands, and a ceremony for awarding the best works of the festival participants.
Works of Khalilova's national collection can be found in Egypt, the library of Alexandria, the Cultural Center of Istanbul, and the cultural centers of various cities in the U.S.
The designer took part in preparing the classic Azerbaijani operetta "Arshin mal alan" by famous composer Uzeyir Hajibeyov staged at the 100th anniversary of the State Theatre of Musical Comedy, where she created costumes.
Her works are also very popular in collections of famous Turkish public figures, representatives of culture and art Ajda Pekkan, Emrah Erdogan, Beyazit Ozturk, Soner Sarikabadayi, and others.