The litigation over the international row that emerged between Malta's Finbank and the Ministry of Communications and Information Technologies is about to be settled in favor of Azerbaijan, Minister Ali Abbasov has said.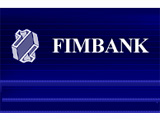 Under the ruling of the Rotterdam court to be pronounced soon, the bank will not receive the $6.5 million compensation it had demanded, but on the contrary, will pay a fine to the tune of $5 million. Finbank will also extend an apology to the Azerbaijani government, Abbasov said. The minister noted that in protest at the anticipated court ruling, Finbank executives have demanded witness testimonies and witnesses will be summoned to court soon.
The related expenses will be assumed by the Maltan bank in compliance with the regulations. Finbank earlier allotted a loan to local commercial Pochtbank. The latter is said to have forged a signature of former communications minister Nadir Ahmadov and further submitted the alleged governmental guarantee under the allocation to Finbank. Pochtbank has suspended its activity. Although the Maltan financial institution is still demanding that the state pay off the loan, the Azerbaijani government has dismissed the allegations, saying it is "not responsible for the financial machinations of any given private bank".
/AzerNEWS/