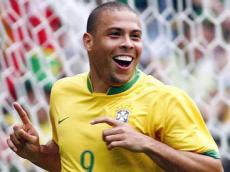 On French programme 'Téléfoot de la TF1', Karim Benzema sat down to talk about his team's current situation, his great season and his performance in the France team. "I have the opportunity to play alongside the best player in the world, Cristiano. I'm very happy to connect well with him", he said.
The forward also heaped praise on his club: "Real Madrid is the best club in the world. There is nothing better". "For me Ronaldo Nazario (the Brazilian) is the best player of all time," he added.
Regarding the criticism that the player received in the past, the Frenchman admitted, "I have passed through some very difficult moments, but I always had faith in myself. In the end, this is being a great year for me".

/Marca/