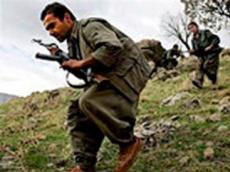 The Syrian authorities have close relations with the terrorist Kurdistan Workers' Party (PKK), Turkish Deputy Prime Minister Besir Atalay said today, Anadolu agency said today.
He said that while supporting the PKK, Syria conducts a policy aimed against Turkey.
Earlier, the Turkish authorities have repeatedly stated that the Syrian regime has close relations with the PKK militants.
Turkish Foreign Minister Ahmet Davutoglu said that in case of the terrorist threat on the Syrian-Turkish border, Ankara will do everything to defend the country.
The conflict between Turkey and the PKK has lasted for over 25 years. The PKK is recognised as a terrorist organisation by both the UN and the EU.
/
Trend
/