The new law on espionage that will be reviewed by the Iranian parliament in the beginning of the next week would be used for the purposes of the stiffening of repressions against the local Azerbaijani population.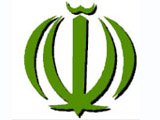 This was announced to AIA by a high-ranking officer of the Embassy of the Republic of Azerbaijan in Ankara. He explained that although the draft law is in the final stage of modification, "we through reliable channels have already obtained rather detailed information about it."
In the opinion of the AIA's collocutor, the new law would allow Iranian authorities to interpret almost any protest actions of Turkish population in the context of collaboration with the foreign special services, in particular of the US and Israel.

This will also serve as a "judicial base" for the assertion of officials about the fact that in the Islamic republic there is no problem of Azerbaijani minority, and all actions of protest of the Turkish-speaking population are incited by the western agents.
The Azerbaijani diplomat is convinced that a similar treatment of "the fight of the Turkish population of Iran for its national rights" will unavoidably involve an even larger aggravation of relations between Baku and Tehran. First, major part of the population of the Republic of Azerbaijan sympathetically relates to the difficult position of its compatriots in Iran.
Second, the new law would allow the authorities of this country to present "valid proofs" of the participation of their northwestern neighbor in the activity of the hostile intelligence agencies against the Islamic regime.
The AIA's collocutor believes, the public appearance of the Iranian minister of Intelligence and Security, Gholam Hossein Mohseni Ejehi on July 2 July testifies about the fact that the new law will be used precisely in this key. In his speech the minister accused the US in the preparation for the "velvet revolutions" in Iran and the republics of Central Asia. According to Ejehi, American secret services have been using the non-government organizations and ethnic minorities for this purpose.
The Azerbaijani diplomat is confident that the recent protests in the Iranian Azerbaijan were meant by the minister in the first place. Moreover, in the same appearance Ejehi blamed the opponents of Islamic regime with direct connection to the hostile actions of the US secret services. Thus, he accused the well-known Iranian philosopher Ramin Jahanbeglu, arrested at the end of April, in the coordination of actions of American secret service agents.
In the conclusion the AIA's collocutor noted that after the adoption of the law, one should expect in Iran the new arrests of the opponents of the regime, in particular from the Azerbaijani, on the espionage charges. This course of events, in his opinion, will contribute to both, the increase in the ethnic and political tension in Iran and to the further tension of situation around this country at the regional and international level.
/www.axisglobe.com/