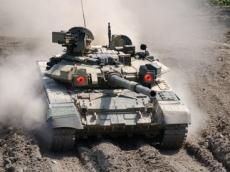 Azerbaijan has ordered T-90S main battle tank simulators from Russia, Training and Education Center of Azerbaijani Armed Forces (TEC) told
APA.
The simulators ordered last year will be installed in the TEC education class of armored technique. The staff driving T-90S tanks will be involved in driving combat vehicles after passing a part of trainings in these simulators.
The simulators are planned to be delivered to Azerbaijan and installed in the TEC within the current year.
The TEC has already prepared places for these simulators.