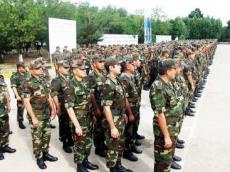 Representatives of the Azerbaijani Armed Forces will take part at the international events, the Azerbaijani Defence Ministry told Trend.
The final planning for the conference on the Operational Capabilities Concept battalion`s second level NATO Assessment training will be held in Baku on March 4-7.
A second conference of foreign language course heads under the Azerbaijan- U.S. bilateral working plan will be held in Garmisch-Partenkirchen (Germany) on March 5-11, the ministry reported.
/Trend/