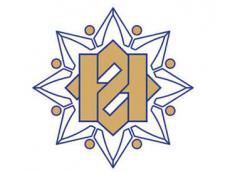 The Heydar Aliyev Foundation is continuing its activity to promote Azerbaijani culture in the world, according to the foundation's report.
Several events organised by the foundation in Paris and Strasbourg as part of the project in connection with the 870th anniversary of the great master of word Nizami Ganjavi will continue at an international conference on February 14.
The conference will be the final stage of the exhibition 'Universal cultural bridge of 12-21 centuries: Nizami Ganjavi's creativity' organised over three months (November 19, 2013-February 19, 2014) at the Palace of the Rhine in Strasbourg.
Such guests as the CEO of the Alsace Regional Directorate for Cultural Affairs Alan Hoss and administrator of the National University Library of Strasbourg Albert Poirot will attend the conference.
Head of Manuscripts and Heritage Preservation of the Department of the National University Library of Strasbourg Frederick Blin will deliver speech on the topic entitled 'Nizami in Strasbourg'.
Deputy Director of the Nizami Ganjavi Institute of Literature of the Azerbaijani National Academy of Sciences Teymur Karimli will deliver a speech on 'Philosophy of Love of Nizami Ganajavi'.
Professor of the Department of Middle Eastern Studies at Princeton University, Michael Barry, who translated the works by Nizami Ganjavi into French, will give a talk on 'Nizami Ganjavi - poet, who won people's hearts'.
Reports by professors of several prestigious European universities on 'Original manuscripts by Nizami Ganjavi stored in Strasbourg', ' Orientalism of Goethe and Nizami' and'Narration as psychological therapy: Seven Beauties by Nizami', ' Nizami Ganjavi - poet of all periods and areas' will be heard as part of the scientific discussions.
An exhibition on Nizami Ganjavi was organised at the Paris museum of manuscripts and letters as part of the project on November 12, 2013.
The concert programme consisting of songs with lyrics by Nizami Ganjavi was presented at the House of Culture of Azerbaijan in Paris on November 13. Mass cultural activities were continued in Strasbourg on November 19.

/Trend/