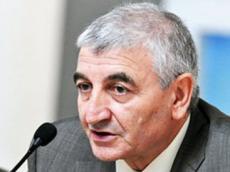 Increase of the number of foreign and local observers to 30,000 is an indicator of international community's interest for presidential elections in Azerbaijan, Chairman of Azerbaijani Election Commission Mazahir Panahov said on Wednesday during his speech at a meeting of the CEC.
Panahov underscored that, 697 people out of the total number of observers are international observers. The number of observers in certain constituencies has reached 25,292 and the number of observers around the country reached 4072 people.
Chairman of the CEC said that applications for observing the elections are still coming in.
"A large number of people, both in Azerbaijan and abroad, who wish to observe the elections, is another proof that the international community's interest to presidential elections in Azerbaijan is very high," Panahov underscored.
The presidential elections in Azerbaijan will be held on October 9, 2013.
/Trend/