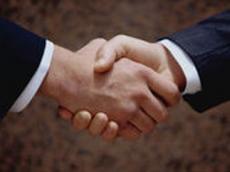 Azerbaijani newly appointed ambassador to Indonesia and simultaneously in Singapore, Philippines and Timor-Leste, Tamerlan Garayev presented his credentials to President of Philippines Benigno Akino.
The ambassador was welcomed by the guard of honour. The state anthems of Azerbaijan and Philippines were sounded and the flags of both countries were raised.
Then the President of Philippines had a short talk with the Azerbaijani ambassador.
Garayev said that Azerbaijan attaches special importance to the development of relations with Philippines in both bilateral and multilateral format. He noted that fruitful cooperation with Philippines within UN and other international organizations is of great importance for our country.
Speaking about the Armenian-Azerbaijani conflict over Nagorno Karabakh, the ambassador announced that 20% of Azerbaijani lands are occupied by Armenia, over a million of Azerbaijanis became refugees and displaced persons.
President of Philippines Benigno Akino voiced satisfaction with the development of relations between our countries. He stressed the rapid development of economy of Philippines, importance of bilateral economic cooperation. Benigno Akino said that his country attaches special importance to cooperation with Azerbaijan and within the framework of this the government of Philippines will be recommended to cooperate closely with the embassy.
Garayev also participated in the event on the occasion of New Year attended by the foreign countries` accredited representatives in Manila. Azerbaijan`s incoming ambassador held a meeting with Minister of Foreign Affairs of Philippines and other high level officials.
/AzerTAc/