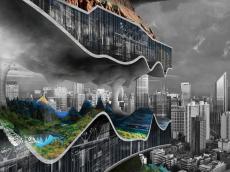 By Azernews
By Laman Ismayilova
YARAT Contemporary Art Space invites you to join the architectural lecture on December 4.
The theme of the lecture is "City as organism". This topic will be delivered by Giorgio Pini, Principal Architect and founder of DRA&U and general director and director of new technology development of DRA&U Jonathan Arbib.
As well-known Dutch architecture Rem Koolhaas once said, "cities change and it is impossible to stop this process because the city is an organism and as such over time, inevitably, changes."
So, we need to comprehend the important role of architecture as a timely but often inconvenient response to the communication challenges between the urban planning and contemporary society.
DRA&U (Digital Research for Architecture and Urbanism) envisions beauty and organization as a philosophy bringing strength and flexibility as a daily requirement. DRA&U operates currently in a dozen countries that span between Europe, North Africa, Asia and South America.
The lecture will be delivered in English with simultaneous translation into Azerbaijani language.
The event starts at 19:00. Admission is free.
YARAT is a not-for-profit organization dedicated to nurturing an understanding of contemporary art in Azerbaijan and to creating a platform for Azerbaijani art, both nationally and internationally. Based in Baku, YARAT (meaning CREATE in Azerbaijani) was founded by Aida Mahmudova in 2011.
It realizes its mission through an on-going program of exhibitions, education events and festivals. YARAT facilitates exchange between local and international artistic networks including foundations, galleries and museums.