The Azerphone Joint Enterprise (JE) which signed a contract with the Ministry of Communication and Information technologies for the purpose of providing cellular communication services as a new GSM operator in Azerbaijan intends to establish its network in Baku (in whole Absheron), Ganja, Mingechevir, Ali Bayramli and Guba cities till September, 2006.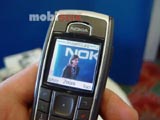 As APA reports, the deputy minister of communication and information technologies Iltimas Mammadov said that Azerphone JE intends to expand its coverage area on 10 more regional centers and along the Baku-Guba and Baku-Ganja highways at the end of this year.
The network of Azerphone is planned to cover 85% territory of the country in the following 2 years.
As to the words of the deputy-minister, according to the bill "On telecommunications" the Catel Azerbaijani-American JE which was given a license for providing services as the CDMA operator, Azerphone and other operators must conclude intercommunication contracts between them during 2 months.
I.Mammadov also added that volume of the capitals to be invested by the new operators had not been reflected as a commitment in the contracts. The main issue the Ministry is interested in is expansion of the coverage area of the companies. As to the licenses granted to the new operators, though I.Mammadov did not announce the concrete amount, he said that the amount of the licenses given to Azerphone and Catel differ from the licenses granted to the Azercell and Bakcell Companies.
It should be noted that Azerphone JE was established with participation of Aztelecom JE (10%), Siemens of Germany (30%) and two British Companies (each 30%). As to the Catel Company, it will operate as the CDMA operator.