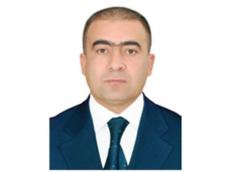 By  Trend
Elkhan Bayramov, deputy director for general issues at the High Tech Park of the Azerbaijan National Academy of Sciences (ANAS), has been appointed acting director of the High Tech Park.
On this position, Bayramov replaces Vugar Babayev, the High Tech Park told Trend Aug. 14.
The ANAS experimental-industrial plant, the ANAS Science and Technology Park, Millers Oils Azerbaijan LLC, Agro Bio Eco Tech LLC, DN Technologies, EPC Group, Algoritmika, LabDisc, AZEL Tech, a plant for recycling of lead-alkaline batteries, and Bulgarian company MARS Armor have already obtained the resident statuses with the ANAS High Tech Park.
The High Tech Park was created in November 2016. It aims to support innovative ideas, fully implementing and selling them in the future.