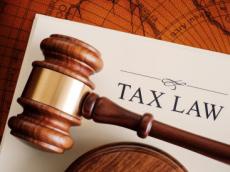 Azerbaijani President Ilham Aliyev signed a law exempting interest on the population's deposits in banks and other credit institutions from income tax until 2015.
The law came into force on January 1, 2014.
Tax benefits on deposit interest paid by the banks and other credit institutions to the population were introduced for the first time in 1999.
The population's deposits in the country's banks hit 6.39 billion manat in early 2014, which is by a quarter more than as in early 2013, according to the Azerbaijani Central Bank.

/Trend/