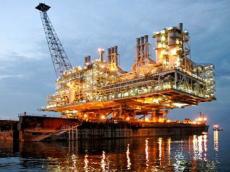 By AzerNews

Azerbaijan has completely ensured its own energy security and strengthens its position as a major oil and gas country, Minister of Industry and Energy Natig Aliyev said Wednesday.
"Whereas in the early 90s Azerbaijan experienced great difficulty in providing electricity, gas and oil, now the country does not depend on any state and has fully ensured its energy security," Aliyev said.
Besides, he said, the country contributes to the development and energy security of the Caspian and Black Sea regions, and strengthens its position as a leader.
Aliyev stressed not only the regional, but also global significance of the projects implemented by Azerbaijan, saying that strengthening its position as a large oil and gas country is proof of this fact.
Azerbaijan has proven natural gas reserves of about 2.55 trillion cubic meters, while proven oil reserves are estimated at 2 billion tons.
Azerbaijan transports natural gas to Turkey, Georgia, Russia, and offers to export it to Europe.
Azerbaijan is an important current and future supplier of both oil and natural gas. The country's largest hydrocarbon deposits are located in the Caspian Sea, particularly the Azeri-Chirag-Guneshli (ACG) block of oil and gas fields and Shah Deniz gas field.
The minister went on to say that about 41.5 million tons of oil is predicted to be produced in Azerbaijan in 2013.
According to Aliyev, these figures are slightly lower than those of the previous year, but BP, which is the operator of the ACG fields, is taking the necessary measures to stabilize the volume of production.
"BP is conducting the necessary work, and I believe that in the near future it will yield positive results," Aliyev said.
Earlier in March, BP Azerbaijan President Gordon Birrell said that the production on the ACG block is increasing.
"BP presents daily and quarterly production reports to SOCAR, and specialists study the indicators," he said.
In 2012, BP and its partners produced on average 664,400 barrels of oil per day (more than 243 million barrels or about 32.9 million tons in total) from ACG.
A total of 65 oil wells were producing, while 29 wells were used for injection at the ACG fields in 2012.
The shareholders in the contract on ACG are: BP (35.78 percent), Chevron (11.27 percent), Inpex (10.96 percent), AzACG (11.65 percent), Statoil (8.56 percent), Exxon (8 percent), TPAO (6.75 percent), Itochu (4.3 percent), and Hess 2.72 percent. Hess sold its share to Indian ONGC and the deal is expected to close in the first quarter of 2013.
Meanwhile, Azerbaijani state oil company SOCAR's President Rovnag Abdullayev said the ACG partners received a preliminary contract to develop the deep-bed gas on the block. According to him, an agreement on the project will be concluded on the basis of a new contract with a minimum guarantee of compensation (Risk Service Agreement).
The first contract for the ACG development was concluded on the basis of a production sharing agreement (PSA).
Abdullayev said the conclusion of a new type of contract will increase the volume of SOCAR's energy resources.
"International organizations evaluate oil and gas companies in terms of their reserves, and a new type contract will allow SOCAR to increase their own assessment," he said.
The deep-bed gas reserves of the ACG are estimated at 300 billion cubic meters.