The second international musical festival was officially opened in Gabala at the initiative of the Heydar Aliyev Foundation on Friday.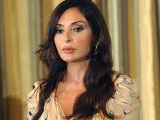 President of Azerbaijan Ilham Aliyev, First Lady of Azerbaijan, President of the Heydar Aliyev Foundation, UNESCO and ISESCO goodwill ambassador, MP Mehriban Aliyeva and visiting UNESCO Director-General Irina Bokova attended the official ceremony. The event was addressed by President of the Heydar Aliyev Foundation Mehriban Aliyeva.
The First Lady noted Gabala, which used to be a capital of the Caucasian Albania, is a place where many civilizations left their traces.
"Every person who comes here feels the breath of centuries. Although, there is no Caucasian Albania on the world map, Gabala acts as the capital of culture," said Mehriban Aliyeva.
Aliyeva thanked UNESCO Director-General for arriving in Azerbaijan and participating in the festival. She underlined the importance of Azerbaijan-UNESCO cooperation, adding this relationship is multifaceted. The First Lady also thanked President Ilham Aliyev for affording time to join the official opening despite busy work schedule.
Mrs. Aliyeva noted the festival took place thanks to the musicians participating in the event.
UNESCO's Director-General Irina Bokova wished successes to the festival. Ms. Bokova expressed satisfaction with her visit to Azerbaijan. She noted Gabala was a wonderful stage for this international festival.
She pointed out the festival creates opportunity to become familiar with Azerbaijan's rich musical heritage. Bokova also thanked President Ilham Aliyev and Mrs. Mehriban Aliyeva for respecting the UNESCO principles. She spoke of the importance of the festival. She said the event reflects the spirit of Azerbaijan's music.
She said Azerbaijan is a place where different cultures converge, and the festival will present them at a high level. Bokoval also highly appreciated Mrs. Mehriban Aliyeva's merits in strengthening the intercultural dialogue, and then presented Mehriban Aliyeva with UNESCO's Mozart Gold Medal
A solo video featuring Azerbaijan's culture was demonstrated, followed by a concert program. The London Philharmonic Orchestra performed works of Azerbaijani and European composers.
Dmitry Yablonsky, Yuri Bashmet, Emilio Ponzi, Chloe Hanslip and Farhad Badalbayli performed in the concert.
/AzerTAc/