An EU official says the bloc's door was open to Turkey despite some embers' opposition.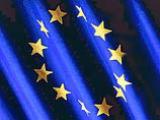 An EU official says the bloc's door was open to Turkey despire some embers' opposition.
Stefan Fuele, who has been nominated as the EU's enlargement chief, said the door was open to Turkey despite opposition in some member states and that accession talks were the best way to encourage economic and political reforms.
But he made clear the chances of progress by Turkey were limited if it failed to open its ports and airports to EU-member Cyprus under a 2005 agreement known as the Ankara protocol.
"I will do all I can ... to make absolutely clear to them (Turkey) that they need to implement that protocol and I will report to you (on its implementation) at the end of this year," he told a hearing in the European Parliament.
"We are engaging Turkey and pursuing accession talks because it is the best leverage we have to help Turkey modernise."
Countries wanting to join the EU must hold negotiations to ensure they bring domestic laws into line with EU rules and carry out the reforms needed to do so. Ankara's frustration has mounted over what it considers slow progress in its accession talks, which are closely watched by foreign investors for any sign of problems.
The EU is also frustrated, mainly by the lack of progress in Turkey's relations with Cyprus, although Fuele said he also had concerns about religious freedoms in Turkey.
Turkey has opened accession talks in 12 of the 35 policy areas, or chapters, since 2005, but negotiations are still suspended in eight areas that were frozen by the EU in 2006 because of Turkey's failure to comply with the Ankara protocol.
Ankara says it will open up to traffic from the Greek Cypriot part of Cyprus if the EU ends the isolation of the Turkish Cypriot north of the island. Turkish Cypriots declared an independent state in 1983 but only Turkey recognises it.
Turkey, a secular but predominantly Muslim country of 70 million people, faces opposition to its accession bid from conservative governments in Germany and France as well as some other EU states.
But Fuele, a former Czech minister for Europe, rejected calls for Turkey to be limited to a "privileged partnership" under which it would have close ties but not EU membership.
"Privileged partnership is not on the table," he said.
Spanish Foreign Minister Miguel Angel Moratinos, whose country holds the EU presidency until the end of June, said last week he hoped the bloc would open four new chapters of talks in the next six months.
Fuele declined to set a target.
/World Bulletin/