The Organization on Security and Cooperation in Europe (OSCE) jointly with the UNO Office on Drugs and Criminality (UNODC) will hold a number of workshops in Baku on the topics "Prevention of money laundering facts" and "Fighting the terrorism financing".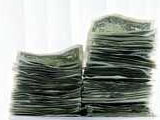 The decision has been included as the separate clause to the text of the final declaration, adopted on 5 July at the annual session of the OSCE Parliamentary Assembly in Washington, Trend reports.
The document notes, that the OSCE will always support the UNODC activities aimed at realization of the Global Program on money laundering, as well as hold workshops on this subject matter in a number of the post-soviet countries, including Azerbaijan.
It has been especially emphasized, that suppressing the money laundering facts is the essential part of the full-scale fighting the terrorism financing, illegal drugs dealing, the organized criminality, corruption and tax evasion.
The importance of active investigation measures aimed at the revealing and punishing persons and groups, engaged in money laundering, as well as the tough court prosecutions of all types of economic crimes is especially emphasized in the text of the resolution.