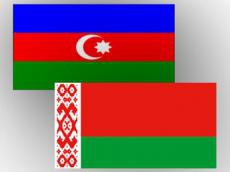 Azerbaijani Deputy Foreign Minister Khalaf Khalafov received a delegation headed by Belarusian First Deputy Foreign Minister Alexander Mikhnevich, the Azerbaijani foreign ministry said on June 20.
Khalafov spoke about the importance of inter-ministerial consultations. He expressed satisfaction with the current cooperation between the two countries. He also stressed the need to strengthen cooperation between Azerbaijan and Belarus as part of international organizations, as well as in economic, humanitarian, education and culture and other areas.
The deputy minister stressed that Azerbaijan has always attached great importance to the development of the relations at the regional level. He also stressed the importance of the multilateral and bilateral dialogues.
Khalafov told the guests about the aggressive policy of Armenia against Azerbaijan, the Nagorno-Karabakh conflict and its consequences.
"Armenia hampers the progress in the negotiation process and this problem settlement," he said.
"Armenia joined the Customs Union within the UN recognized borders," Khalafov added.
The head of the Belarusian delegation Mikhnevich expressed his satisfaction with the pace of development of relations between the two countries, the level of cooperation in the international arena.
He also stressed the need to enhance cooperation at the regional level.
The sides exchanged views on issues of mutual interest.

/Trend/