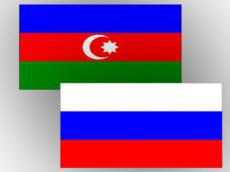 The director general of the Russian Centre for Political Conjuncture, Sergey Mikheyev considers that in spite of some controversies, relations between Baku and Moscow are consistently positive.
"The current state of Azerbaijani Russian relations is satisfactory. I am sure, that these are a factor of stability in the region", Mikheyev noted during the Baku Moscow multimedia video entitled 'Russia Azerbaijan: 20 years of relations'.
The event is dedicated to the 20th anniversary of signing of Agreement on free trade between Russia and Azerbaijan, which is marked on September 30.
According to the political scientist, the understanding between Baku and Moscow which is one of the cornerstones in the fundamental part of stability in the Caspian region is of great importance. Mikheyev noted that in an economic dimension, relationships are developing, but they could improve, particularly in the investment and innovations field. This is a perspective field of cooperation, he stated.
Azerbaijani political scientist who was one of the first directors of political news agency in Azerbaijan Rasim Agayev is also satisfied with the current level of relations between two countries.
He said the ruling elite realises that it's difficult to survive alone. "Russia is in an expanded investment and innovation potential which could be utilised by Azerbaijan. However the Nagorno Karabakh conflict remains a problem and Moscow has to develop an adequate approach to the issue of territorial integrity, the political scientist noted.
/
Trend
/