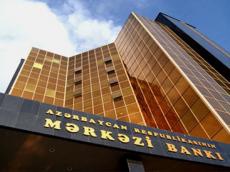 The Central Bank of Azerbaijan (CBA) has launched the new version of Temenos T-24 main accounting system, a message from the CBA said on Feb.21.
The CBA successfully implemented this system in six months. The modules of securities, loans, currencies, money market, "ARC teller", transfer of funds, open financial services and accountability have been renewed in the new version.
The new version will help to increase the speed of processing financial transactions, create safer interface channels, reduce support costs, reliably and continuously operate the information system.
This system will also contribute to ensuring high coverage of new opportunities, optimization of system performance, and full automation of business processes.
The Central Bank has used the main accounting system Temenos since 2010 to automate the spheres of accounting, transactions and management. Currently, regional centers of CBA and eight government agencies have been integrated Temenos in online mode.

/Trend/