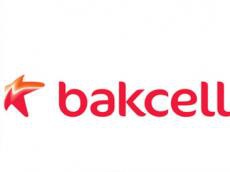 Bakcell, the first mobile operator and the leading mobile Internet provider of Azerbaijan is pleased to announce the start of cooperation with "Hackathon Azerbaijan" Project., the company's press release says on Wednesday.
Bakcell is the main sponsor of "Win Phone 2" contest, which is held within the frames of the project in the period from 21st to 10th March, 2013.
This is a contribution of Bakcell to development of young software developers in Azerbaijan. Mobile applications presented within the frames of the contest will be prepared on "Windows 8" platform.
All you need to do to participate is visit www.hackathonazerbaijan.org website in the period from 21st to 31st January 2013 and register. Registered persons will be selected for participation based on relevant criteria.
The first training for persons who gain the right to participate in the contest will take place on February 3. Winners of the contest will receive valuable gifts.
The contest is organized by "Ilk Addimlar" ("First Steps") Electronic Education Project with the main sponsorship of "Bakcell" and support of "Microsoft Azerbaijan", "Nokia" and "Mobitel".
It should be noted that this is a second this kind of project sponsored by Bakcell. Bakcell is the partner of "Mobile Monday" - another project aimed at development of mobile applications in our country.
Hackathon - is a hacker neologism, and means the series of events where the programmers get together to solve various problems, design projects and compete with each other. The main purpose of Hackathon is to design various applications and tools, test the hackers' and programmers' knowledge in a competitive environment and gain new knowledge.
Bakcell, the first mobile operator and the leading mobile Internet provider of azerbaijan offers a variety of products for modern mobile communications customers. Bakcell provides class leading 3G mobile internet experience in the country under the Sür@ brand name.
As one of the largest national non-oil investors, Bakcell today continues making large investments in the economy of Azerbaijan through its investments in state-of-the-art telecommunication technology and its people who service our customers.
Bakcell's network covers more than 99% of the population and 92% of the land area of the country (excluding occupied territories). Bakcell is a leader in innovation and it focuses on bringing the best of the mobile internet to Azerbaijanis through new partnerships and its Sür@ services. With 257 retail outlets and 7 Customer Service Centers operating 24x7 Bakcell provides the best customer experience to its customers.
For more information about Bakcell products and services, please visit www.bakcell.com or call 555.For press releases please see www.bakcell.com/az/news (or www.bakcell.com/en/news for press releases in English).
If you are not a Bakcell subscriber, but wish to find out about Bakcell and its services, please call 055 000 05 55
/Trend/