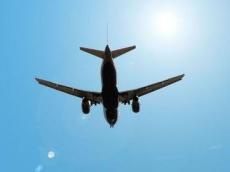 Azerbaijan Airlines (AZAL) will stop the Baku-Aberdeen-Baku direct flights from October 28, AZAL reported.
Company says this was caused by switching of flights to London to daily regime: "In accordance with interstates agreement, it's allowed to implement 7 flights from both directions in a week".
Company also says either an alternative route will be presented to the passengers, who purchased tickets for Baku-Aberdeen and Aberdeen Baku flights, or their sum will be returned.
/
APA
/