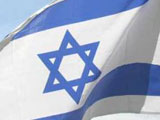 Former member of Israeli Knesset, Baku-born Yosef Shagal was appointed the Israeli ambassador to Belarus. APA reports quoting "Izrus" news portal that the Israeli State Commission on Appointments supported Shagal's candidacy.
Shagal was nominated to this post by Foreign Minister Avigdor Lieberman.
Shagal was born in Baku in 1949. He graduated from the Azerbaijani Pedagogical Institute, and then had worked in Azerbaijani press for many years. He migrated to Israel in 1990. He was elected president of "Israel-Azerbaijan" International Association in 2007.
/
APA
/