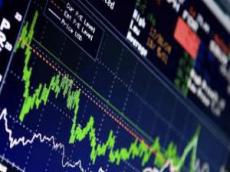 U.S. stocks climbed on Wednesday after the Federal Reserve approved a small interest rate hike.
The Dow Jones Industrial Average rose 6.92 points, or 0.02 percent, to 34,092.96. The S&P 500 added 42.61 points, or 1.05 percent, to 4,119.21. The Nasdaq Composite Index increased 231.77 points, or 2.00 percent, to 11,816.32.
Ten of the 11 primary S&P 500 sectors ended in green, with technology and consumer discretionary up 2.29 percent and 1.89 percent, respectively, outpacing the rest. Energy slipped 1.89 percent, the lone declining group.
The Fed on Wednesday announced a quarter-point interest rate hike, boosting the target range for the federal funds rate to 4.5-4.75 percent, as it continued its fight against inflation. The latest hike represented a slowdown from the half-point increase in December.