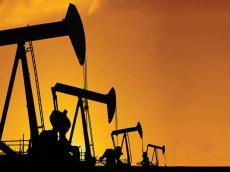 By Azernews
By Kamila Aliyeva
The volume of export of Kazakh oil since the beginning of the year amounted to 24.1 million tons. This was announced by Energy Minister Kanat Bozumbayev at a government meeting on May 15.
Today the situation in the market of petroleum products is stable, there is no shortage of fuel and lubricants, according to the minister.
The quantity of residual fuel is sufficient to cover the needs of the domestic market in a monthly volume, Bozumbayev noted.
"Since the beginning of the year, the volume of oil and condensate production amounted to 29.9 million tons, which shows an increase of about 6 percent compared to the same period in 2017. Oil production at the three major projects amounted to 17.9 million tons: the Kashagan field produced 3.8 million tons, Tengiz - 9.9 million tons, Karachaganak - 4.2 million tons," he said.
The minister added that oil exports amounted to 24.1 million tons showing an increase of 4.3 percent compared to the last year's indicator. The volume of oil refining increased by 12 percent and amounted to 5.1 million tons. The volume of production of petroleum products at three refineries rose by 7 percent and made 3.6 million tons.
Kazakhstan's proven oil reserves as of early 2016 stood at 30 billion barrels, according to the BP Statistical Review of World Energy.
Tengiz, Karachaganak and Kashagan are the largest oil fields in Kazakhstan. Three oil giants will be able to bring Kazakhstan's oil production to a new level in the coming years even if new oil fields are not discovered.
With the start of oil production at the Kashagan field, the forecasts of several international organizations on oil production in Kazakhstan immediately grew.
Analysts from the International Energy Agency (IEA), OPEC, the Energy Information Administration of the U.S. Department of Energy (EIA) link the increase in oil production namely with the Kashagan field.