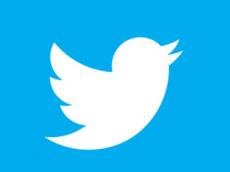 Turkish Constitutional Court considered the appeal in connection with blocking of the microblogging network Twitter on April 2, Turkish Sabah newspaper reported.
The Constitutional Court regarded the closing of the social network as a violation of users' freedom of expression and adopted a decision to lift the ban on access to Twitter, the newspaper said.
The resolution on the implementation of the decision has been submitted to relevant structures.
Turkey blocked the access to the microblogging network Twitter on March 21. The access was blocked a few hours after Turkish Prime Minister Recep Tayyip Erdogan made a statement about such a possibility.
He said the issue of banning YouTube and Facebook may be included in the agenda if needed, in order to protect Turkish citizens from external influences.
The audio of a secret meeting on the situation in Syria which involved the heads of the intelligence service and the General Staff of the Turkish Armed Forces, was uploaded on to YouTube on March 27. Subsequently YouTube access was blocked in Turkey.
Turkish Deputy Prime Minister Bulent Arinc said that this type incident is in the interests of the Syrian regime, terrorist groups and Al Qaeda.
"This actually equates to a declaration of war," Turkish Foreign Minister Ahmet Davutoglu said on March 28 while commenting on this situation.
"The country will do everything possible to reveal and punish the perpetrators of such acts," Davutoglu added.
Moreover, Davutoglu stressed that the wiretapping of the Turkish power structures conversation equates to espionage against the country.

/Trend/