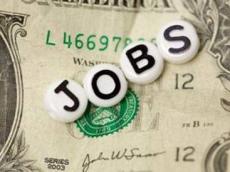 Japan`s employment rate has set a new record with more than 10% of its working population now made up of people aged 65 years and older. This is in stark contrast of its Western counterparts whose employment of those aged 65 years and older is only within 1-5% of its total employed population.
While Japan`s productive age population, those within the 15 to 64 years old age bracket went down by 1.23 million last year, the number of employed people increased by 410,000 leading to 63.1 million in total. The nation owes it to industries and companies who continue to hire people past the said age bracket. One example is the construction industry that has amped up its rebuilding works in tsunami-hit towns in the Tohoku region and also in preparations for the 2020 Olympics, creating more jobs. Since few young people apply for these, more contractors are shifting to veteran workers. Maeda president Koichi Obara`s plan, "We are going to recruit people with dependable skills who can be self-starters."
Companies have been obliged to retain employees who wish to work past the retirement age of 60. A nursing care company called Care Twentyone has opted to scrap its retire-at-65 policy in hopes of hiring more veteran workers from rival companies who have already retired. The move has increased the number of elderly people working to 7%, or equivalent of 6.36 million of the total employed population. In 2012, Japan`s workforce of people aged 65 years and older were comparable at 19.9% to that of the U.S.` 18.5%. With the continued increase of people working past the retirement age, Japan plans to raise the pension benefits to 65 years to sustain social welfare.
/AzerTAc/