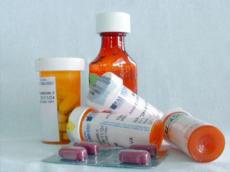 There is no prohibition for exporting medicine to Iran, the U.S. Department Persian language spokesperson Alan Eyre told Trend.
Eyre was commenting on the question that Iran experiences difficulties with importing medicine and certain food, while the imposed sanctions do not target those specific items.
"The international and U.S. sanctions do not target medicine and food, they're not sanctioned by any means," Eyre said.
He further brought up the words of former Secretary of State Hillary Clinton, that "we do not want to see people suffering".
Eyre noted that Iran has its own specific problems that cause lack of medicine and food in the country.



/Trend/
"Aside from sanctions, these problems are corruption and mismanagement," Eyre said. "The U.S. on its part informs companies to continue supplying Iran with medicine and food, as there's no ban put on them."
In the first 9 months of the current Iranian calendar year, Iran has imported $1.6 billion worth of medicines and medical equipment, which was a 4 percent increase in terms of volume, but a 7 percent decrease in terms of value.
Iranian doctors, patients and officials say that due to a ban on financial transactions, even medicines and other critical supplies that are exempted from the sanctions for humanitarian reasons are no longer exported to the country, New York Times reported on November 2.
An estimated number of six million patients, many of them with cancer are affected by the shortages.