"bp doesn't involve this policy and it does only business in Azerbaijan.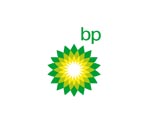 Our work is business. We are engaged in exploitation of oil and gas deposits in Caspian sector of Azerbaijan in the frame of the share division treaty signed with Azerbaijan government."
These were told by Tamam Bayatli - head of pres service of Baku office of  bp replying to tough accusations to the address of bp company of Great Britain by some national deputies in the first meeting of spring session of Milli Mejlis.
Rejecting the accusations about as if the company helps those who make effort to coup d'etat T.Bayatli also touched the meeting of Andreas Gross and Andreas Herkel with bp officials: "Any guest visiting Azerbaijan wants first to get familiar with the work done by bp. Andreas Gross and Andres Herkel are the ones of them.
Officials of our company received the representatives of Parliament of Turkey and International Monetary Fund at the same time."/APA/