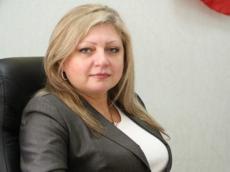 Moldovan Ombudsman Aurelia Grigoriu has said that those who had committed the Khojaly genocide had to face the full force of the law.
"We are on the eve of the 22nd anniversary of the horrible Khojaly genocide committed by the Armenian armed forces against the Azerbaijani people. I share the grief of the Azerbaijani people, and my point of view is that the international community must make a proper political and legal judgment on the Khojaly tragedy," Grigoriu told journalists.
She said Moldova supported Azerbaijan`s efforts towards increasing the international community`s awareness of the Khojaly genocide.
Grigoriu said it was high time that the international community had brought the perpetrators of the genocide against Azerbaijani civilians to justice.
In 1992, the town of Khojaly, the second largest town in the Nagorno-Karabakh region of Azerbaijan, came under intense fire from the towns of Khankendi and Askeran already occupied by the Armenian armed forces.
613 civilians including 106 women, 70 elderly, and 83 children were killed in the massacre, and a total of 1,000 civilians were disabled. Eight families were exterminated, 25 children lost both their parents, and 130 children lost one parent.
Moreover, 1,275 innocent people were taken hostage, and the fate of 150 of them remains unknown. Civilians were shot at close range, scalped, and burned alive. Some had their eyes gouged out and others were beheaded.

/AzerNews/