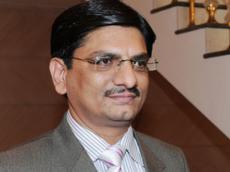 Editor-in-chief of the Pakistan-based "The Diplomatic Insight" magazine Farooqi Muhammad Asif Noor has expressed Pakistan`s support of Azerbaijan`s position on the Nagorno-Karabakh conflict.
"Pakistan continues to support Azerbaijan in a forthright and strong manner in its dispute with Armenia over Nagorno-Karabakh," Asif Noor, who is attending the 2nd Baku International Humanitarian Forum, told AzerTAc.
He also praised Azerbaijan`s backing Paksitan`s stance on Kashmir problem.
"Azerbaijan has been firmly and unequivocally supporting Pakistan's effort for early resolution of Kashmir dispute in accordance with the relevant UN resolutions," he added.
Asif Noor also hailed the Pakistan-Azerbaijan relations, describing them as "close and cordial characterized by shared perceptions on major global and regional issues".
"A unique feature of the relations is strong reciprocal support on issues of mutual interest."
He said: "Today Azerbaijan makes huge contribution to extending the corporation not only in region, but also in the world."
/
AzerTAc
/