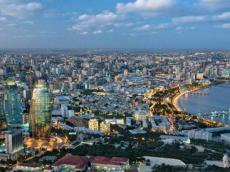 The 2015 Gwangju Summer Universiade, which is scheduled to take place in South Korea on July 3-14, has been presented in Baku.
The presentation ceremony took place on the third day of the 77th Congress of the International Sport Press Association, AIPS,
AzerTag
state news agency reported.
The Gwangju Universiade will be the most efficient sporting event in terms of IT equipment since it will use the cutting-edge telecommunication technology of Korea and the state-of-the-art photonics representing Gwangju.
The Universiade is an international sporting and cultural festival which is staged every two years in a different city. It is only second to the Olympic Games. The Summer Universiade consists of 10 compulsory sports with 13 compulsory disciplines and up to 3 optional sports chosen by the host country. The record figures are 10,622 participants in Shenzhen, China, in 2011 and 174 countries in Daegu, Korea, in 2003.
/AzerNews/