The entry of International Bank of Azerbaijan into Georgia will cut prices on credit resources, said Roman Gotsiridze, President of NBG (National Bank of Georgia).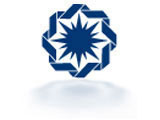 "I am glad to observe that Georgian banking sector is becoming attractive for leading financial institutions. This year we expect half million dollar investment in Georgia's banking sector as well as in share capital," Gotsiridze said.
In his opinion, openiong of the Tbilisi office of International Bank of Azerbaijan means accomplishment of  key regional projects such as Baku-Tbilisi-Ceihan oil pipeline, Baku-Tbilisi-Erzerum gas pipeline, Baku-Tbilisi-Kars railroad, Kulevi oil terminal etc.
Gotsiridze handed over the license and Georgia's golden investment coin  to president of the International Bank of Azerbaijan  Jahangir Hajiyev on February 7.
International Bank of Azerbaijan holds 75 % share of the newly-set bank, while Azerbaijan's CI-Bank owns 25 % share.
50 % of International Bank of Azerbaijan is held by the Azeri government. By the end of 2005, bank's assets made up 50.9 % (USD 1257.9 m) of Azerbaijan's banking sector, 53.48 % of credit portfolio, 61. 91 % of deposits, and 24.58 % of share capital (USD 90.92 m).
In 2006, International Bank of Azerbaijan received the long-term BB rating, short-term B and individual D/E ratings by international rating company the Fitch. GBC
/www.geotimes.ge/