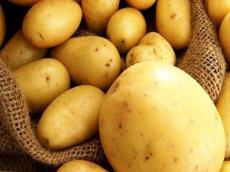 By  Trend
Agrofirma KRiMM LLC, one of the largest agricultural enterprises of the Tyumen region of Russia, has shipped the first batch of potatoes this year to Azerbaijan, Russian media outlets reported.
According to the reports, six rail cars of potatoes have already been sent to Azerbaijan.
Before shipment, the company's products were checked by specialists of Russia's Federal Service for Veterinary and Phytosanitary Surveillance. According to the results of the examination, quarantine objects were not found.
The company completed the harvest in early October. Gross harvest of potatoes amounted to 103,000 tons.