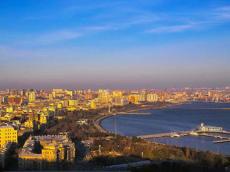 On April 11-13, 2012, Caspian International Water Technologies (CATEF-2013) exhibition and forum will be held at Baku Expo Centre. The exhibition is organized by Iteca Caspian LLC, and supported by Azersu company.
The exhibition will feature several sections, including on water supply, waste water treatment, distribution of water reserves, measurement and regulatory technologies on water analyses, valve disks, pumps, loading of system, improvement of management via IT equipments, protection of surface and underground waters, construction technique, machine and equipments, drilling plants, information and communication technologies, protection from flood, water treatment and geothermic technologies.
More than 100 companies, suppliers, consumers and environmentalists will participate in the CATEF-2013 exhibition. In parallel with the exhibition, a forum on new technology and equipments on water extraction and treatment will be held.
/
AzerTAc
/